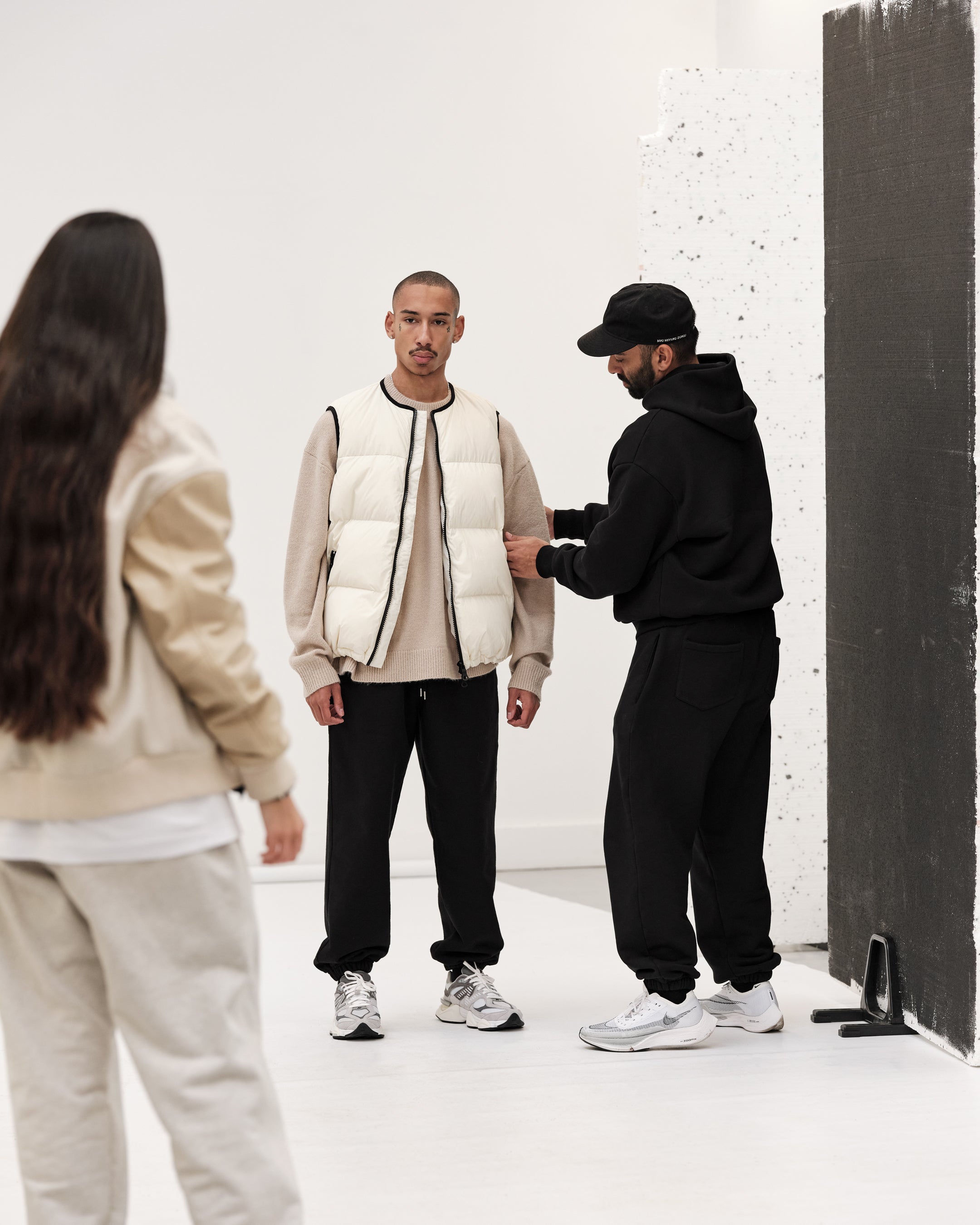 BRAND
MKI MIYUKI ZOKU
'INDEPENDENTLY OWNED – GLOBALLY RENOWNED'
MKI MIYUKI ZOKU IS A CONTEMPORARY MENSWEAR BRAND, FOUNDED IN 2010 IN THE UK BY CREATIVE DIRECTOR VIK TAILOR. THE ETHOS BEHIND THE BRAND IS TO OFFER HIGH-QUALITY GARMENTS AT A MODEST PRICEPOINT, MAKING EACH COLLECTION ACCESSIBLE TO THE COMMUNITY IN BOTH AFFORDABILITY AND WEAR-ABILITY. MKI'S VERSATILE COLLECTIONS AIM TO COVER A COMPLETE WARDROBE, WITH PIECES DESIGNED TO TRANSITION SEASON AFTER SEASON.
THE NAME:
MKI MIYUKI ZOKU
[M-K-I MEE-YOU-KEY ZO-KU]
MKI TAKE'S IT'S NAME FROM A YOUTH TRIBE FORMED DURING THE SUMMER OF '64 IN GINZA, JAPAN. NAMED AFTER THEIR STOREFRONT LOITERING ON MIYUKI STREET, THE MIYUKI-ZOKU WERE THE FIRST JAPANESE TO ADOPT ELEMENTS OF THE IVY LEAGUE STYLE.
THE GROUP (ZOKU) CREATED MASS HYSTERIA AMONGST THE CONSERVATIVE POPULATION, WITH THEIR FORWARD-THINKING ATTITUDE AND REVOLUTIONARY STYLE OF DRESS; THE STREETWEAR OF IT'S TIME.
THE MKI TEAM CONTINUE TO TAKE INSPIRATION FROM THE IDEOLOGY THAT THE MIYUKI-ZOKU WAS FOUNDED UPON, CHANNELING THE GROUPS ATTITUDE TOWARDS FASHION, STYLING AND CULTURE; IN TURN CULTIVATING A NEW-AGE COMMUNITY.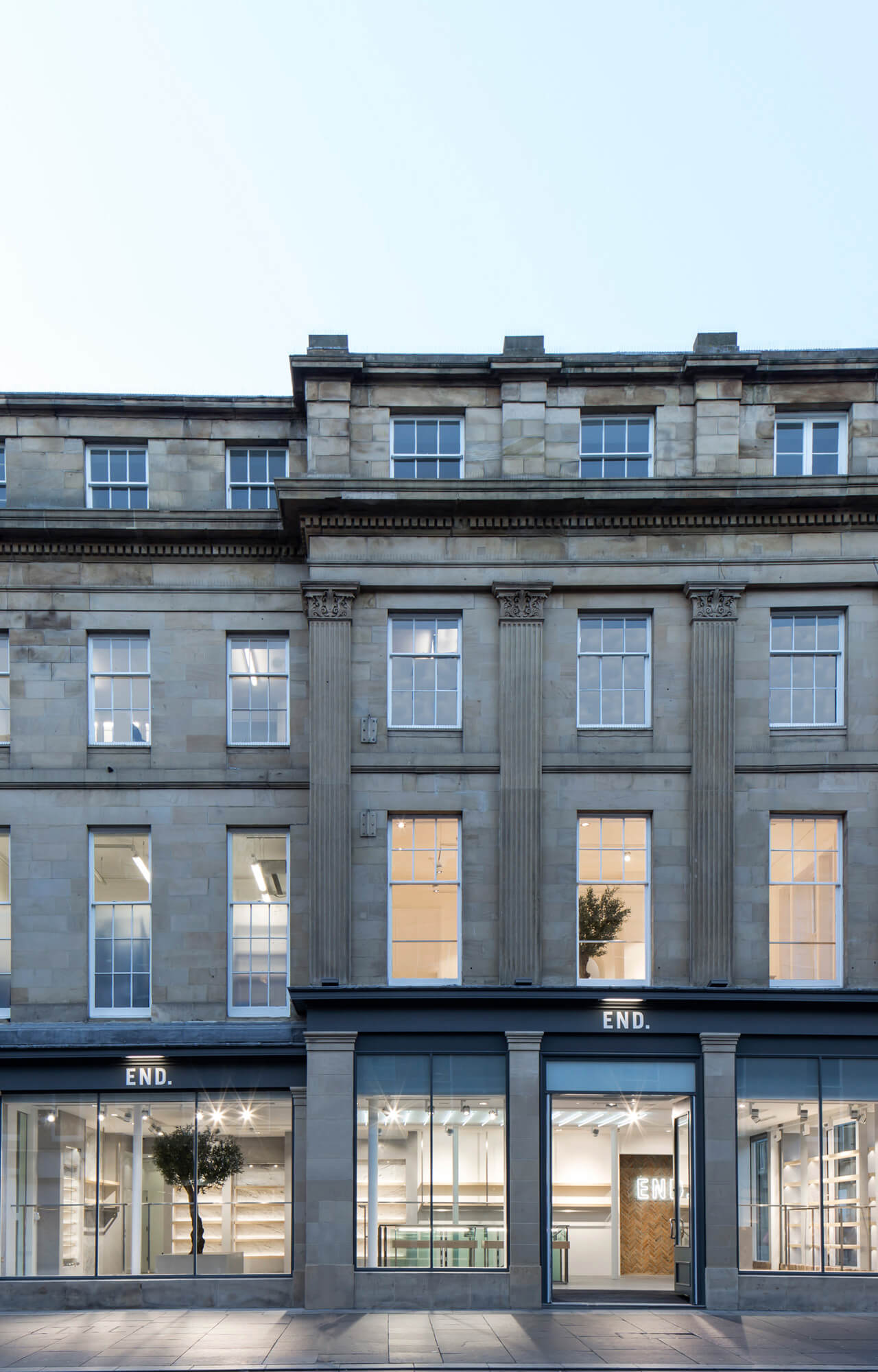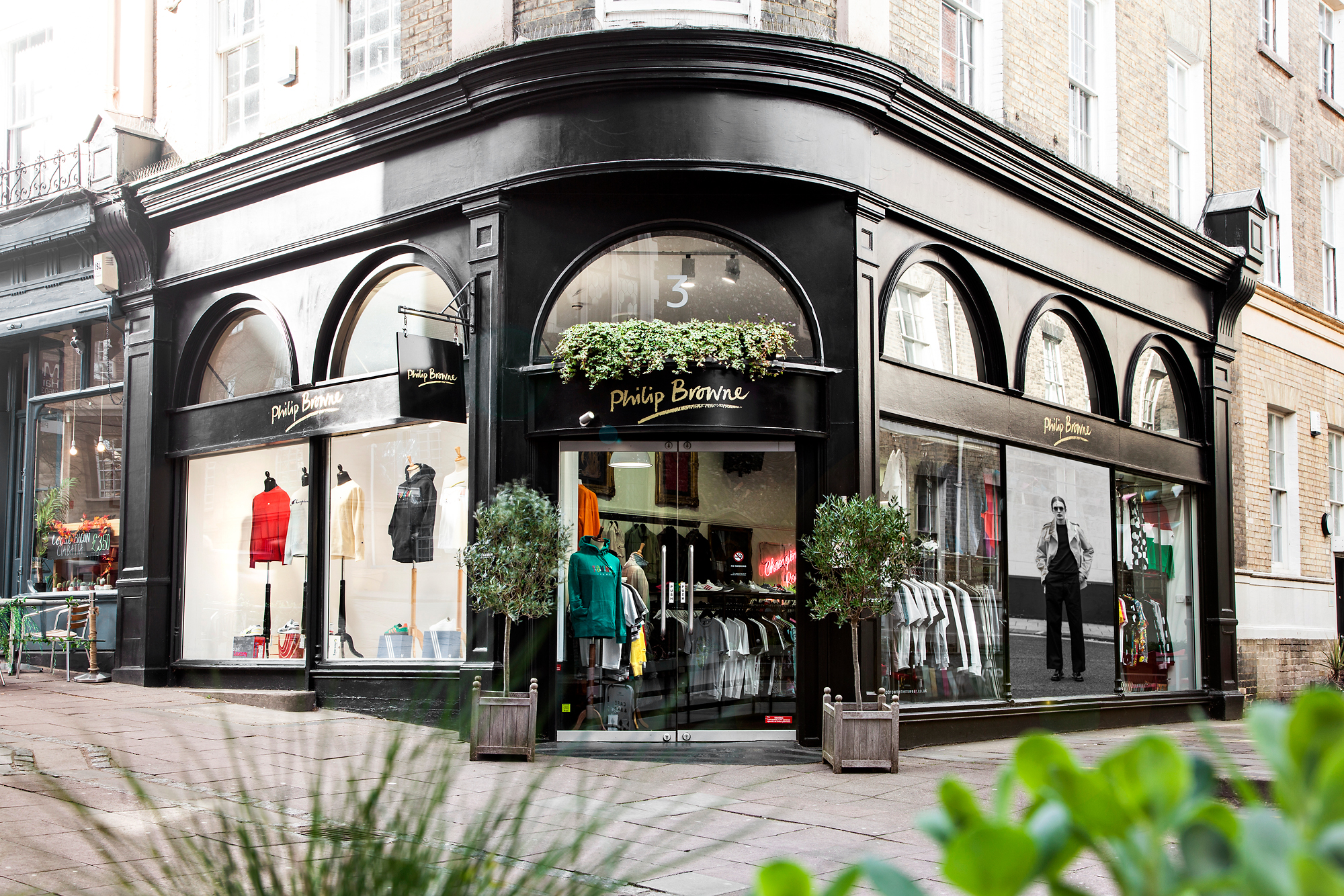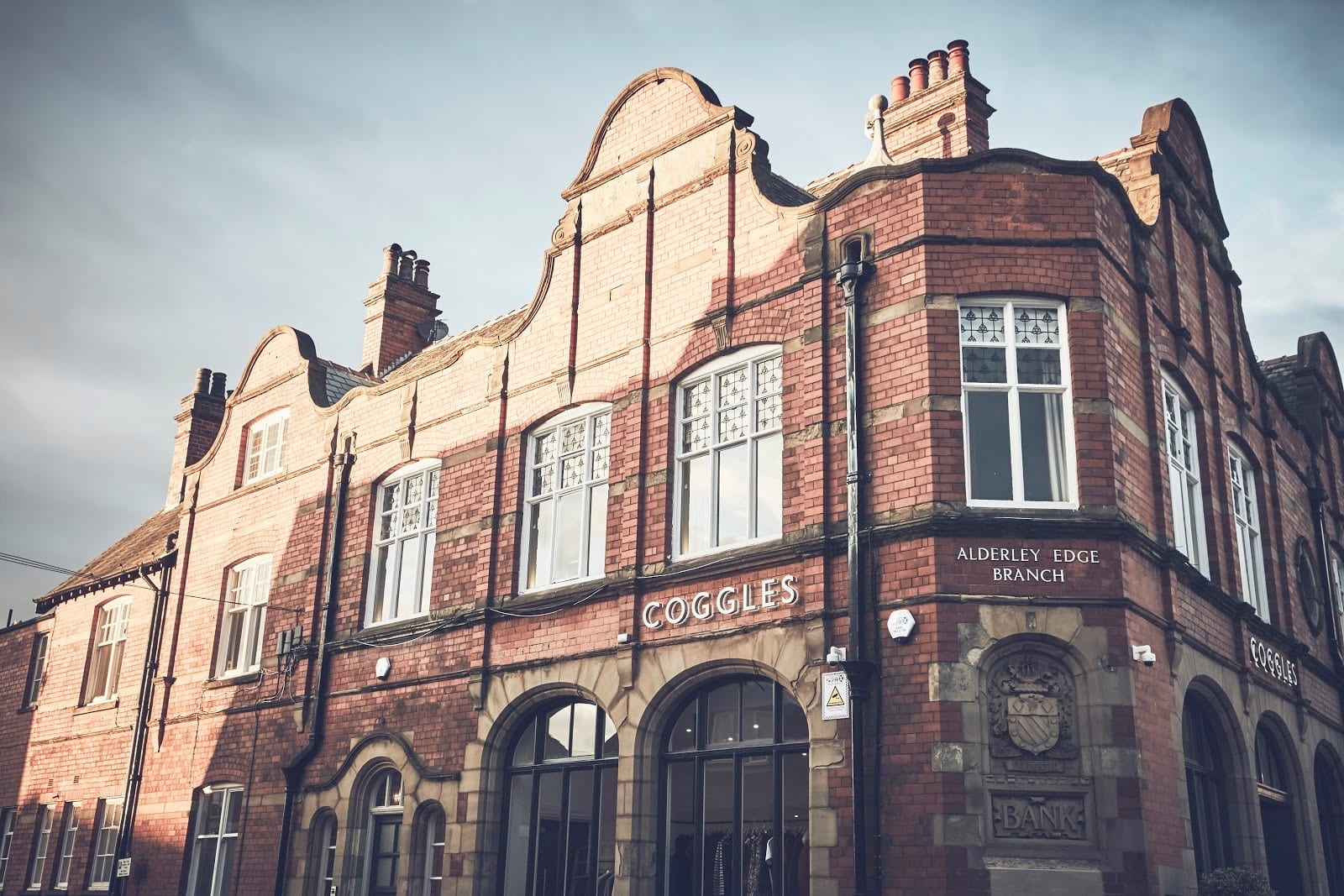 STOCKIST
GLASGOW
196 INGRAM ST, GLASGOW, G1 1DG
T: 01412481351
LONDON
59 BROADWICK ST, SOHO, LONDON, W1F 9QS
T: 0207 287 3676
MANCHESTER
12-14 ST MARYS GATE, BANK HOUSE, NEWCASTLE, M1 1PX
T: 01615526722
MILAN
VIA DEI MERCANTI, 21, MILANO, 20121
T: 090230558356
NEWCASTLE
104-108 GREY ST, NEWCASTLE, NE1 6JG
T: 01912618922
NEWCASTLE
133-137 GRAINGER ST, NEWCASTLE, NE1 5AE
T: 01912618922
BATH
7-10 MILSOM ST, BATH, BA1 1DD
T: 0343 909 2003
BELFAST
41 VICTORIA SQUARE, BELFAST, BT1 4QG
T: 0343 909 2196
BIRMINGHAM
UNIT 17 BURLINGTON ARCADE, 14 LOWER TEMPLE ST, BIRMINGHAM, B2 4JD
T: 0344 332 5781
BIRMINGHAM EAST
UNIT F2, THE FORT SHOPPING PARK, BIRMINGHAM, B24 9FP
T: 0343 909 2178
BRIGHTON
188-191 WESTERN ROAD, 1-8 REGENT HILL, BRIGHTON, BN1 2BA
T: 0343 909 2784
CARDIFF
LANDMARK PLACE, CHURCHILL WAY, CARDIFF, CF10 2DY
T: 0344 332 5790
CHESHUNT
UNIT 1 BROOKFIELD BUSINSS PARK, HALFHIDE LANE, CHESHUNT WALTHAM CROSS, EN8 0QL
T: 0344 909 2786
CHESTER
42 EASTGATE ROW, CHESTER, CH1 1LF
T: 0343 777 1842
COVENTRY
1-5 MARKET WAY, COVENTRY, CV 1DF
T:
DARLINGTON
1-2 GROUND FLOOR, CORNMILL SHOPPING CENTRE, DARLINGTON, DL1 1PB
T: 0343 777 1786
DERBY
SU208/307 NORTH MALL, DERBION CENTRE, DERBY, DE1 2PQ
T: 0343 909 2980
DONCASTER
5 PRIORY WALK, DONCASTER, DN1 1TR
T: 0343 777 1561
ISLE OF MAN
7 STRAND SHOPPING CENTRE, STRAND ST, DOUGLAS, IM1 2ER
T: 0343 777 1587
KINGSTON
45-49 CLARENCE ST, KINGSTON UPON THAMES, KT1 1RF
T: 0343 909 2341
LEEDS
CORONATION BUILDINGS, VICAR LANE, LEEDS, LS1 7JH
T: 0344 332 5791
LEICESTER FLAGSHIP
10 HALFORD ST, LEICESTER, LE1 1JB
T: 0343 777 1781
LEICESTER
UNIT 12 FOSSE PARK WEST, LEICESTER, LE19 1HZ
T: 0343 909 2711
LIVERPOOL FLAGSHIP
15 PARKER ST, LIVERPOOL, L1 1DJ
T: 0343 909 2781
LONDON OXFORD ST
ACADEMY HOUSE, 161-167 OXFORD ST, LONDON, W1D 2JP
T: 0343 777 1796
MANCHESTER
UNIT 4A GEORGE ST, STAMFORD QUARTER, ALTRINCHAM, WA14 1SF
T: 0343 777 1749
MANCHESTER SPINNINGFIELDS
THE AVENUE, CROWN SQUARE, SPINNINGFIELDS, M3 3FL
T: 0344 332 5787
MERRYHIL
UP3 MERRYHILL CENTRE, BRIERLEY HILL, DY5 1QP
T: 0343 777 1839
MERTHYR
UNIT 9 CYFARTHFA RETAIL PARK, SWANSEA ROAD, MERTHYR TYDFIL, CF48 1HY
T: 0343 909 2789
MIDDLESBROUGH
68 LINTHORPE RD, MIDDLESBROUGH, TS1 2LB
T: 0343 777 1742
NOTTINGHAM
34-26 BIRDLESMITH GATE, NOTTINGHAM, NG1 2GQ
T: 0344 332 5786
OXFORD
UNIT L19-21, THE WESTGATE CENTRE, OXFORD, OX1 1TR
T: 0343 909 2063
PLYMOUTH
109-115 ARMADA WAY, PLYMOUTH, PL1 1HH
T: 0343 777 1361
PORTSMOUTH
244-248 COMMERCIAL ROAD, PORTSMOUTH, PO1 1HH
T: 0343 909 2782
PRESTON
UNIT A, DEEPDALE SHOPPING PARK, PRESTON, PR1 6QY
T:
RUSHDEN LAKES
RUSHDEN LAKES SHOPPING CENTRE, 1 NORTHWALK, RUSHDEN, NN10 6FG
T: 0343 909 2637
SHEFFIELD FLAGSHIP
1 PARK LANE, MEADOWHALL SHOPPING CENTRE, SHEFFIELD, S9 1EL
T: 0343 909 2894
SHIREBROOK
UNIT D BROOK PARK EAST, SHIREBROOK, NOTTINGHAM, NG20 8RY
T: 0343 777 1736
SOUTHAMPTON
LOWER LEVEL WESTQUAY SHOPPING CENTRE, COUTHAMPTON, SO15 1QE
T: 0343 909 2780
SOUTHPORT
UNIT 1-2, 34-36 TULKETH ST, SOUTHPORT, PR8 1BX
T: 0343 777 1542
ST HELENS
UNIT 11.3 RAVENHEAD RETAIL PARK, MILVERNY WAY, ST HELENS, WA9 1JF
T: 0343 909 2790
SUNDERLAND
7-10 FAWCETT ST, SUNDERLAND, SR1 1SJ
T: 0344 332 5926
THURROCK
UNIT 12 THE JUNCTION SHOPPING PARK, WESTON AVENUE WEST, THURROCK, RM20 3LP
T: 0343 777 1739
WOLVERHAMPTON
UNIT DS1, THE MANDER CENTRE, WOLVERHAMPTON, WV1 3NN
T: 0343 909 2625
YORK
9-11 NEW STREET, YORK, YO1 8RA
T: 0343 909 2135
BIRMINGHAM
THE BULLRING, UPPER EAST MALL, BIRMINGHAM, B5 4BP
T:
LONDON
400 OXFORD ST, LONDON, W1A 1AB
T:
MANCHESTER EXCHANGE
1 EXCHANGE SQUARE, CENTRAL, MANCHESTER, M3 1BD
T:
MANCHESTER TRAFFORD
THE TRAFFORD CENTRE, MANCHESTER, M17 8DA
T:
BIRMINGHAM
65 WHARFSIDE ST, BIRMINGHAM, B1 1RE
T: 0121 616 6000
BRISTOL
27 PHILADELPHIA ST, QUAKERS FRIARS, BRISTOL, BS1 3BZ
T: 0117 916 8888
DUBLIN
DUNDRUM TOWN CENTRE, SANDYFORD ROAD, DUBLIN, D16 W0C0
T:
DUBAI
MALL OF THE EMIRATES, SHEIKH ZAYED RD, AL BARSHA
T:
EDINBURGH
30-34 ST ANDREW SQUARE, EDINBURGH, EH2 2AD
T: 0131 524 8388
LEEDS
102-111 BRIGGATE, LEEDS, LS1 6AZ
T: 0113 204 8888
LONDON
109-125 KNIGHTSBRIDGE, LONDON, SW1X 7RJ
T: 0207 235 5000
MANCHESTER
21 NEW CATHEDRAL ST, MANCHESTER, M1 1AD
T: 0161 828 8888
DUBAI
THE DUBAI MALL, FINANCIAL CENTRE ST, DUBAI
T:
BRISTOL
3 PHILADELPHIA ST, BROADMEAD, BRISTOL, BS1 3BZ
T: 0117 922 0799
LIVERPOOL
26 NORFOLK ST, LIVERPOOL, L1 0BE
T:
NORWICH
3 GUILDHALL HILL, NORWICH, NR2 1JH
T: 0160 366 4886
CHESHIRE
52 LONDON ROAD, ALDERLEY EDGE, SK9 7EF
T: 0161 813 2605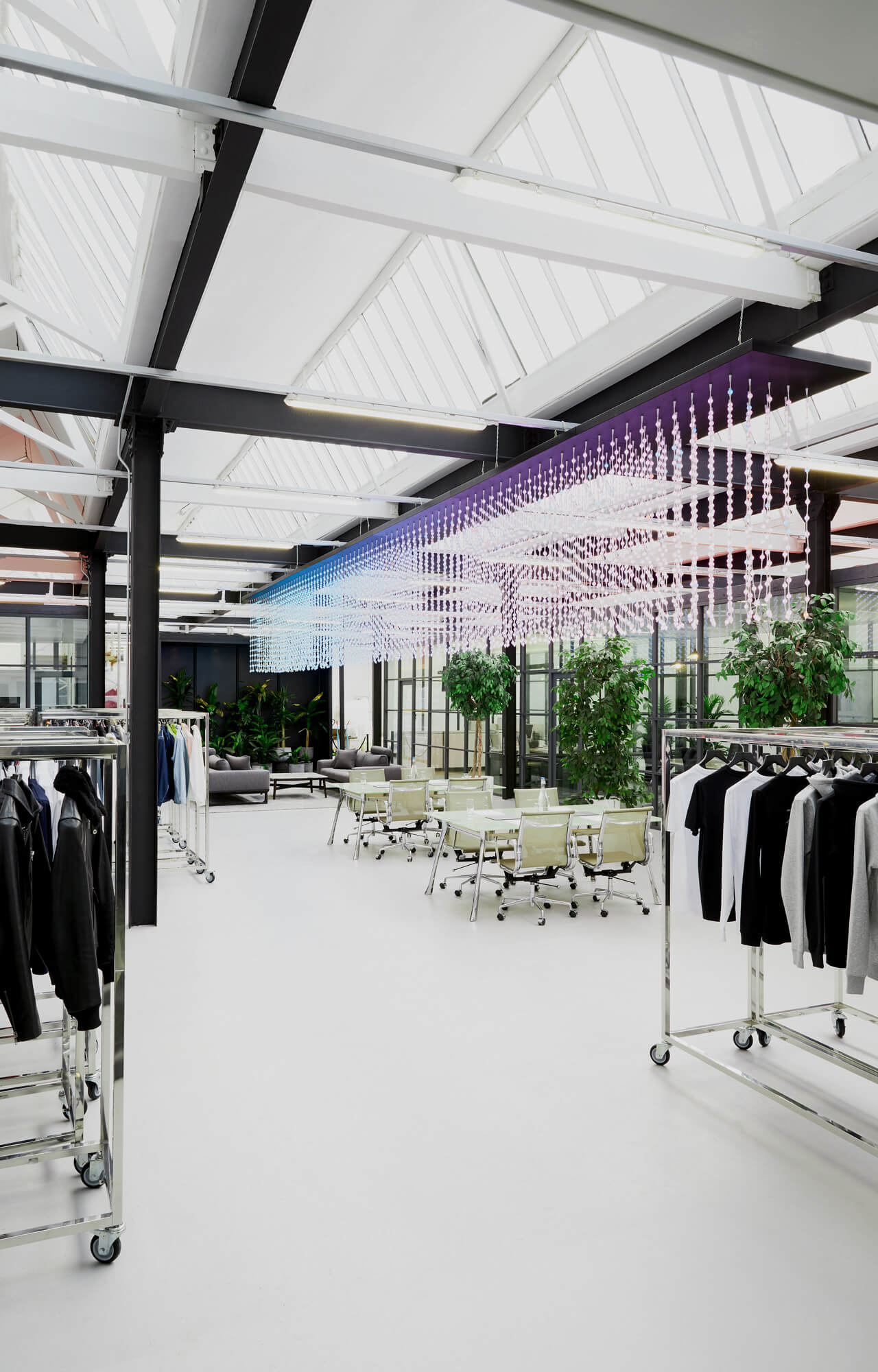 HQ
MKI HQ IS A 20,000 SQUARE FOOT SPACE ENCOMPASSING THE BRANDS SHOWROOM, DESIGN STUDIO, PHOTOGRAPHY STUDIO, OFFICE AND WAREHOUSE. WITH A FOCUS ON KEEPING PROCESSES IN-HOUSE, MKI HAVE BUILT A SPACE THAT ENCOURAGES CREATIVITY ALONGSIDE THE RUNNING OF A STREAMLINED OPERATION.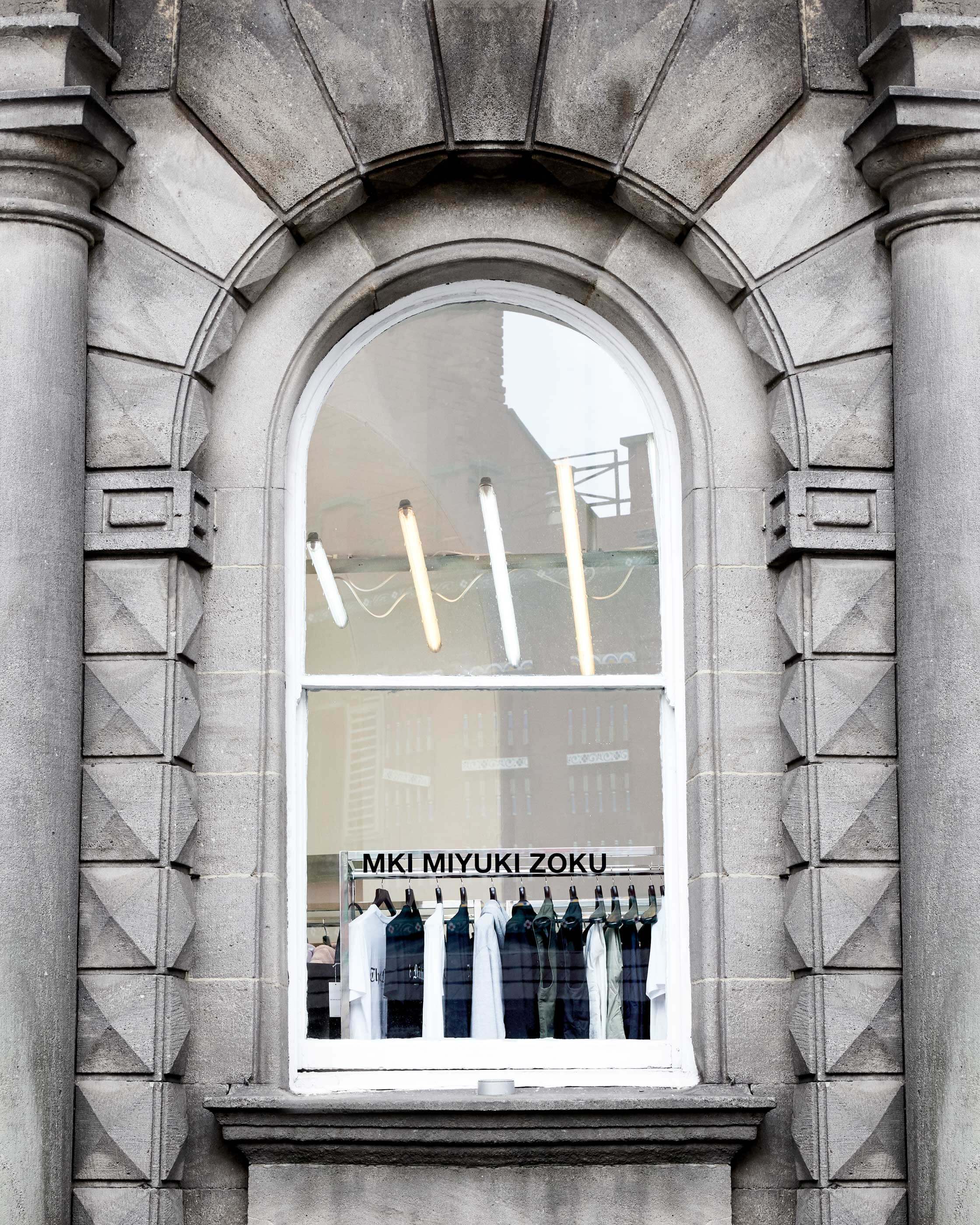 STORE
MKI FLAGSHIP STORE OPENED IT'S DOORS IN LEEDS, UK IN SPRING 2010. SITUATED IN THE GRADE II LISTED CORN EXCHANGE IN THE CENTRE OF THE CITY, MKI STORE HAS BECOME AN INTEGRAL PART OF THE CITY'S FASHION SCENE, SERVING AND GROWING IT'S COMMUNITY FOR OVER A DECADE. IN STORE CAN BE FOUND MKI MIYUKI ZOKU'S MOST CURRENT READY-TO-WEAR CLOTHING, ACCESSORY AND LIFESTYLE COLLECTIONS, ALONGSIDE THE BRANDS 'IN STORE ONLY' EXCLUSIVE PRODUCTS.
STORE ADDRESS: C4, CORN EXCHANGE, CALL LN, LEEDS, LS1 7BR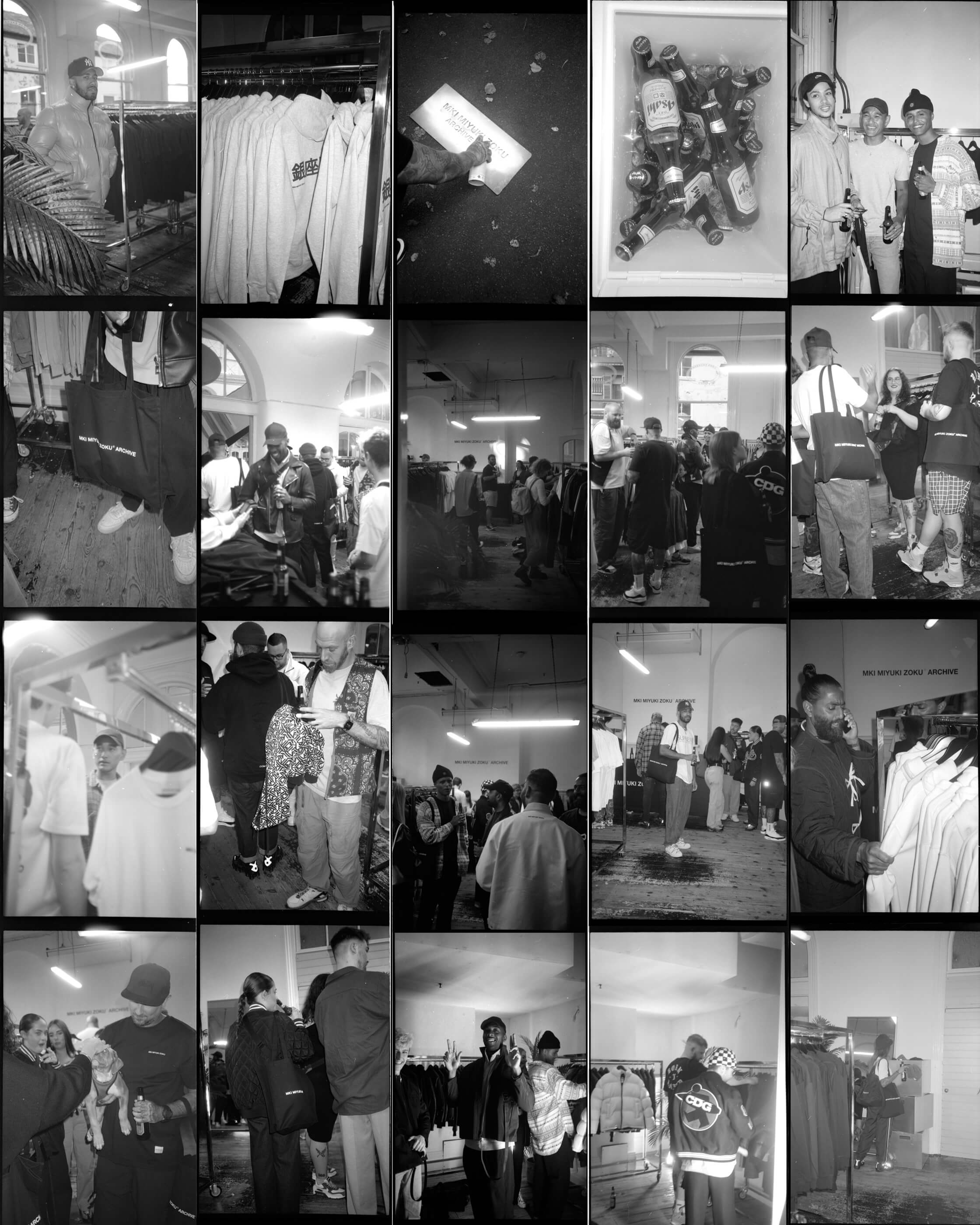 TEAM
THE MKI TEAM ARE THE NEW AGE MIYUKI-ZOKU; A GROUP OF CREATIVE, FORWARD-THINKING INDIVIDUALS, BROUGHT TOGETHER BY A COMMON INTEREST IN FASHION.
WE ARE ALWAYS ON THE LOOK OUT FOR NEW TALENT. IF YOU ARE INTERESTED IN JOINING THE MKI TEAM PLEASE EMAIL YOUR CV TO INFO@MKISTORE.COM.